The Commercial Vehicles blind area early warning radar system is developed based on the millimeter wave sensor chip, which is highly intelligent, precise and precise ranging sensor module. The sensor adopts FMCW waveform, combined with radar processing, and has a built-in intelligent moving object sensing algorithm to detect the approaching state of moving targets in the early warning area monitor. And remind drivers and pedestrians through indoor and outdoor sound and light alarms and can trigger enlarged monitoring pictures at the same time.
Main Features:
1. 24Ghz millimeter wave Radar Control box
2. Adopt wide voltage power supply design, can support DC12-36V
3. Professional design of large host in blind area, better and more durable
4. Professional aviation connection line speed, waterproof, dustproof, more reliable
5. Interior Sound and Light Alarm, 4 modes alarm voice settings, alarm voice can be customized
6. External Sound and Light Alarm, Default is DaDaDa audio, alarm voice can be customized
7. Early warning area Length:12M Width:3M
8. Mainly application for Trucks/Cement mixer truck/Dump truck/Construction Vehicles etc.
Technical Parameters:

24Ghz millimeter wave controller

Rated voltage

DC24V

Operating Voltage

DC12V-36V

Power consumption

≤300mA

radar band

24GHz

Modulation

FMCW

Ranging accuracy

0.1 Meter

distance resolution

0.55M/S

Detection range

12M

angle

Horizontal 45° Vertical 20°

Warning speed range

1KM/H~76KM/H

Start Time

<1S

update rate

20MS

Self-test function

yes

Working power

<3W

Working temperature

-40~85℃

Installation method

Right side or left side of vehicle body

Interior Sound and Light Alarm

Early warning mode

ACC mode (silent) Steering mode (sound and light, more sensitive early warning)

Rated voltage

DC24V

Working voltage

DC12V-36V

Power consumption

<2W

Alarm mode

Voice+light

Light mode

Steady or flashing

Start reminder

Please check the surrounding conditions of the vehicle and pay attention to safety

Reminder voice

1. Please

attention

the right

2. Da da sound

3. Please

attention to the left

4. Mute

External Sound and Light Alarm

Start reminder

Default is DaDaDa audio, alarm voice can be customized

Rated voltage

DC24V

Working voltage

DC12V-36V

Alarm method

You have entered the blind spot, please do not approach + lights

Alarm decibel

120dB±10%

Power consumption

<4W
Schematic diagram of early warning: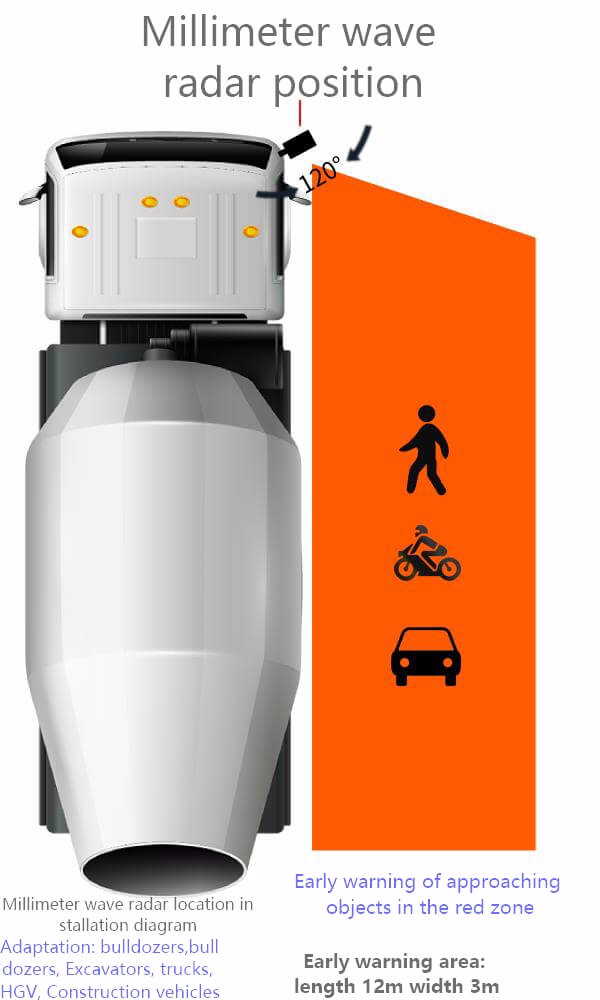 Interior Sound and Light Alarm: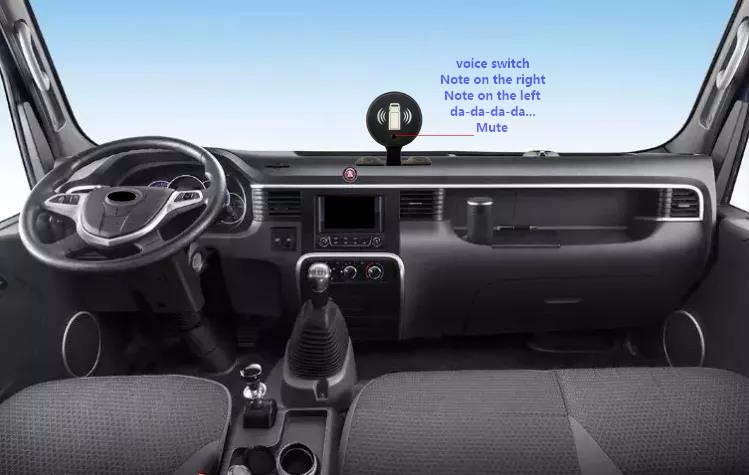 External sound and light alarm: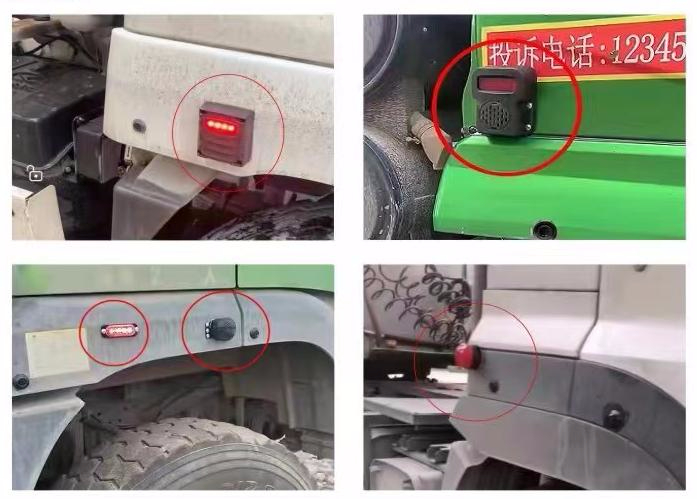 System Connection Diagram: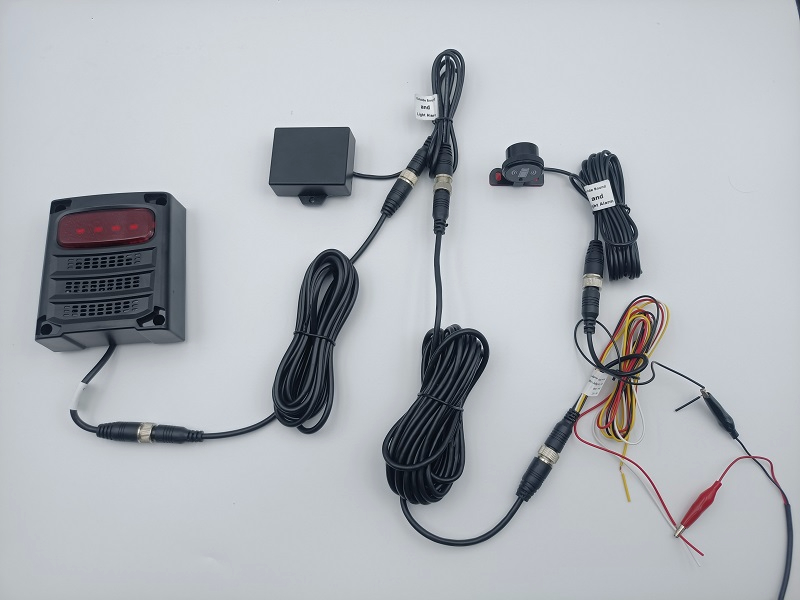 Item included:
| | |
| --- | --- |
| 24G millimeter wave sensor | 1pcs |
| 24G millimeter wave sensor extension cable 5 meters | 1pcs |
| External sound and light alarm extension line 3 meters | 1pcs |
| External Sound and Light Alarm | 1pcs |
| Interior Sound and Light Alarm | 1pcs |
| Power cable | 1pcs |
| Bracket for Millimeter wave sensor | 1pcs |
| Self-tapping screws | 1pack |
| Manual | 1pcs |